Have you ever thought about how one little letter can change so much? Take for example the three letters "est." On their own, when capitalized, EST can stand for Eastern Standard Time, the time those of us living in Ontario use during the fall and winter (other than folks in Kenora and west who are in a different time zone, but you knew that). EST can also stand for Erhard Seminar Training, a cult like program that was popular (among some folks) in the 1970s and 80s (and if you want to go down that particular rabbit hole that's up to you).
But I'm talking about the letters "est" which can be a suffix (for you grammar fans – and you know who you are) but can also just be the last three letters of lots of words. Just one small letter in front of "est" can give us a fest or a vest. And if I say we're going to have a rest that's very different than if I say we're going to have a test. And you'd feel even better if I said you were the best – which you are for reading this far.
And while we're on this road, let's think about "quest.' Adding the "qu" to the "est" sets up an adventure and challenge. And then if we put "re" in front, it becomes a request and if we put "be" in there, then it's a bequest. And those are very different things. I mean, you ask for something when you make a request and you get something when you receive a bequest.
Now lest (there's another one) you think this is just idle musing, I'm now going to knit this altogether by tying it to the next show from your faves – Gordon's Acoustic Living Room.
On December 18th, the 10 or so members of Gordon's Acoustic Living Room (maybe 10, could be nine, possibly eight, we'll see, there are a lot of moving parts these days and your mileage may vary) will once again be gathered at the Free Times Café (College, just west of Spadina) to resume what has been a much anticipated but pandemic-delayed holiday themed event – our famous December all request show. Yes, the all request show – where you make the requests and we respond to your requests by bequesting you the songs that you've requested.
You might be wondering how we compile the requests for this wonderful show and that's a very good question. One option, of course, is to have people at the show shout out their requests. But we are now living in a time when we are still concerned and careful about the spreading of germs (but not so concerned and careful that we're bottling ourselves back up at home), so we don't want to encourage people to shout things out, other than of course "encore," or spontaneous shouts of joy and/or incredulity during our performance. The other difficulty with people shouting out requests during the show is maybe they'll shout out something that we don't really know very well, or something we do know but we just don't want to play.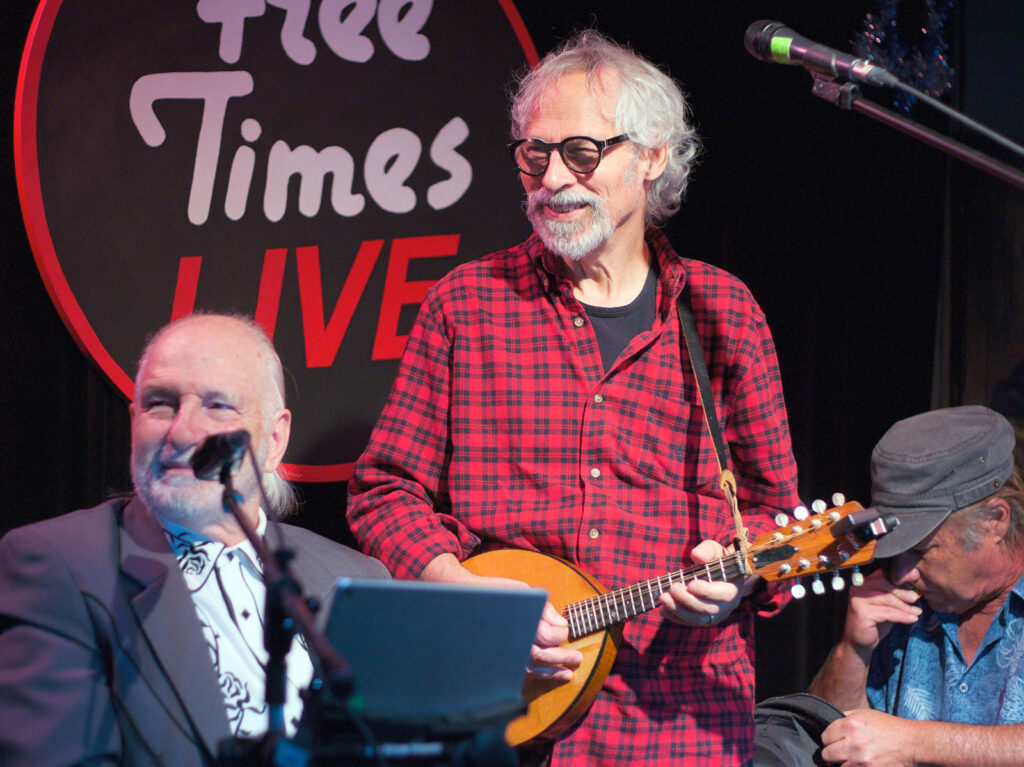 And then of course there's the thorny issue of privilege. If we only allow requests at the show, then that privileges those who are able to attend, and while we love the people who are able to attend, and in fact couldn't really do a show without the people who attend, we don't want to unduly privilege those people beyond giving them the privilege of hearing us play, which frankly and modestly I would have to say is a pretty big privilege. And we need to keep in mind that some people who might like to make requests live some distance from Toronto and we don't want to leave them out. So, we are extending the ability to request songs to everyone who receives this e-mail or more specifically the link that appears in the next paragraph that will take you to our all request webpage.
And that that link is: https://www.galr.ca/vote/.
When you click on that link you will see almost 400 songs that the fine folks of Gordon's Acoustic Living Room are willing to play for you on December 18th. Now of course, while we'd love to, we can't play all 400 songs because if the average song is three minutes that's 1,200 minutes of music (not counting the time between songs for jolly banter) which divided by 60 turns into 20 hours, and while we have a great deal of stamina and would love nothing better than to play for 20 hours straight, the folks at the Free Times Café, as wonderful as they are, won't allow it. What we do instead is we choose among the most requested songs for each musician to make up our set list. And on top of that, we will also be sprinkling in a few holiday themed tunes.
I hope you can join us at the aforementioned Free Times Café on the aforementioned date of December 18th at the heretofore unmentioned time of eight PM and watch as we bequest you with your requested songs. And while enjoying the performance you are encouraged to ingest (we're almost done with these) some fine food and drink. And did I mention that in the holiday spirit there is no cover charge.
Hope to see you there (and even if you can't make it, make a request, it'll be like you are there).
Jonathan
P.S. You should be aware that making an appearance at the all request show will almost certainly be bagpipes who I think are best classified as a musical pest and unwanted guest.
December 18th Set List:
Set #1:
Set #2:
Christmas Carol Medley
I Believe In Father Christmas
500 Miles
Everybody Knows
Wichita Lineman
Evangeline
Hallelujah
Rocket Man
Amie
Will You Still Love Me Tomorrow
If I Had A Hammer
Lay Down Sally
Bang Bang
Glenora Ferry
Santa Claus Is Dead
Lost On The Bayou
House Of The Rising Sun
Song For A Winter's Night
Ashokan Farewell
What Was I Thinking
Harvest Moon
The Wanderer
Breathe In, Breathe Out
I Shall Be Released
Unchained Melody
Galway Girl
Ohio