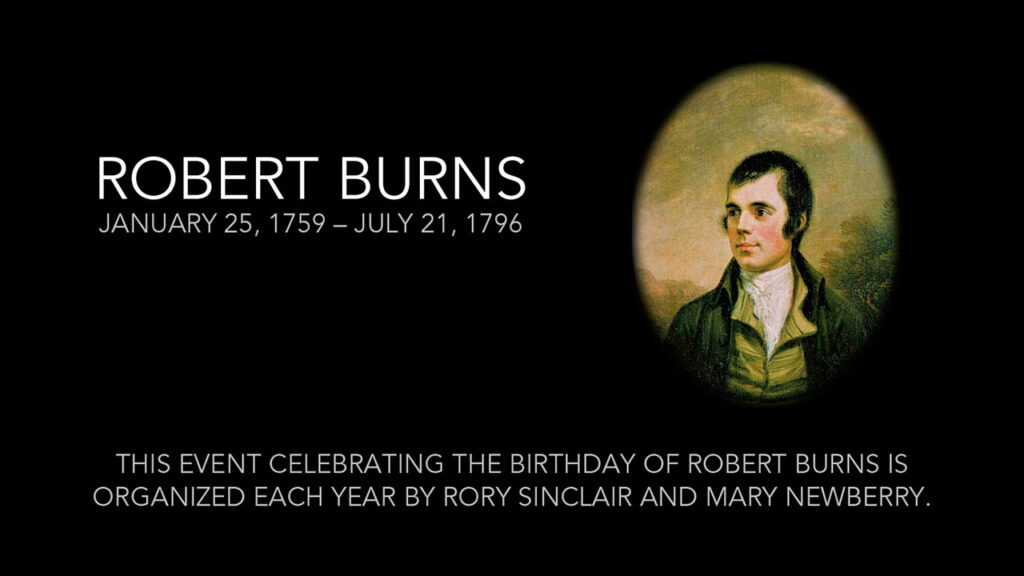 Robert Burns Night 2021: YouTube Link
On Monday, January 25th, sometime before 7:30pm, a link will be posted here for the live stream on YouTube. Please check back for the live link, and then open that link in a new YouTube window so you can see and interact via chat with other participants.
Due to technical problems, the initial live stream stopped transmitting during Stephanie's performance. It took a few minutes to realize what was happening and to come to the realization that we couldn't simply restart the stream in the same location, so we started a new stream and continued on. Our apologies for those that may have missed some of the content. Both streams are linked above so you can catch up on what you may have missed.